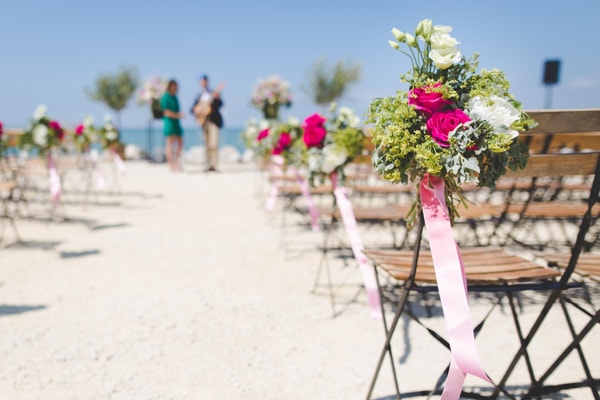 Symbolic weddings are very popular.
The reason is that they can be combined with any other wedding type, and it can also be done anywhere, anytime.
Regardless of whether you hold a civil wedding in your own country or in the local town hall of your chosen destination, you can then have a symbolic wedding wherever you want.
Some popular wedding venues, are the beautiful beaches that are plentiful in Greece and Cyprus, in villas or on luxury yachts in the sea. The options are unlimited.
We can organize a symbolic wedding for you, just like you imagined it. We know which locations are suitable for a wedding and can help you chose the right one for your wedding.
Do not hesitate to contact us for whatever you need.